PRESS RELEASE
SIEM REAP, CAMBODIA--The paint is barely dry on the new Siem Reap Barnes & Noble, a gleaming, $6 million, 60,000-square-foot bookstore/coffeehouse that the American bookselling giant boasts is the finest in this rural village of 2,100. But already a serious question is being raised: Can the new bookstore--with its enormous selection, discount prices and chic espresso bar--peacefully co-exist with smaller, independently owned bookstores in the area?

Store manager Amy Kleinert believes the answer is yes.

"Barnes & Noble's presence will help local book sales," said Kleinert, who was previously regional manager for Barnes & Noble's Seattle-area stores. "Our store will stimulate an interest in reading, which can only be a good thing for all area book sellers."

Less optimistic is Tuel Cheng, a used-book dealer and small-press operator who was recently forced out of business.

"Hun Sen's troops came in the night to burn my books and smashed my son's skull on the type racks," he said. "I ran and hid in the jungle. If they see me printing books again, they will torture me to death."

But for all the debate, the new Barnes & Noble has suffered from nothing so much as overcrowding. At the store's gala grand opening Monday, employees were pleasantly surprised to see thousands of Cambodians massed outside as early as 4 a.m. The instant the doors were unlocked, thousands of eager new customers charged through the doors to browse the latest best-sellers, check out CDs at the music section's 35 listening stations, and wash their clothes in the men's room urinals.

Open less than a week, the store is already drawing rave reviews from countless Cambodian book lovers. "There is good water here," said Lon Nai, a Batdambang-area farmer who journeyed 150 miles for the grand opening. "I can keep my pigs free of the sickness with this water."

"It is always the same temperature in here, not like the tent where my family lives in the jungle," said Pursat resident Chun Baro from a secluded spot deep within the bookstore's "Wellness And Nutrition" section. "I do not care if I am executed for being in a book store, as my father and three brothers were in 1979. I am cool and dry."

In addition to the low prices and friendly atmosphere, Baro praised the store's convenient hours, open until 10 p.m. weekdays and Saturday. "Nightfall is the worst time," he said. "That is when the death squads come out."

Speaking from Barnes & Noble's New York headquarters, John Day, company vice-president in charge of overseas expansion, said that Cambodia represents an outstanding new market for the book chain.

"Cambodia has all the signs of being a book-friendly country,"

Day said. "Did you know that only one Cambodian in 10,000 has a television set? That, to me, is the hallmark of a literate culture."

Day said that Barnes & Noble tends to do best in progressive, left-leaning cities like Berkeley, CA, and Austin, TX, qualities he sees in Cambodia.

"They have that same sort of open-minded, hippie culture there--communes are very big in Cambodia."

Despite the company's enormous size, Barnes & Noble is very much committed to the communities in which it does business, Day said, and Siem Reap is no exception.

"The Cambodian government has established many exciting-sounding 're-education camps' where both intellectuals and everyday citizens can be sent at any time," Day said. "Well, we at Barnes & Noble have always supported re-education in America, and we intend to extend this policy to our new customers."

For every hardcover book sold, Barnes & Noble will donate a dollar to the Cambodian government to help re-educate local children.

The store has also worked hard to be accessible to everyone, offering a ramp at the front entrance for its many legless customers.

"It's a helping hand, sure," Day said. "But we believe that a helping hand is just plain good business."

Credit where it's due
---
Site visitor Mark B. writes:
"The hilarious article on your page appeared originally in a paper called The Onion about a year ago. The Onion started in Madison, WI, where it holds a monopoly on local advertisers over other "real" newspapers, and now it's branched big-time into Chicago. You might contact them through their web page at www.theonion.com. Plus, you'll get to see all their other great stuff."

As at other Barnes & Nobles, the Siem Reap store has a Local Authors section, which is dominated by the political tracts of noted late-'70s writer Pol Pot.

"So far, there hasn't been a whole lot of customer traffic going through the section," assistant manager Ken Woodson said. "Perhaps we need to publicize it more. We've tried to get Pol in for a book signing, but we haven't been able to find him."

The community-centered approach is paying off: Shoppers have packed the store since opening day, taking advantage of Barnes & Noble's encouragement of casual browsing.

"This a friendly store," Woodson said. "Some places frown on what retailers call 'camping,' but we actually have a policy of putting comfy seats at the end of each aisle. They're very popular--I've seen entire families share one of our overstuffed sofas. Sometimes it seems like our regulars never leave."

So what books have been the biggest sellers at the new store? According to Woodson, most popular are 2,000-plus-page items, such as the Norton anthologies, the collected works of Proust, and the two-volume Riverside Shakespeare.

"I like this one," said Cheun Norresaprong of Phnom Penh, holding up David Foster Wallace's hefty, critically acclaimed novel Infinite Jest. "It will burn for hours, enabling me to cook life-giving grubs and twigs for my children."

Like Norresaprong, farmer Chira Samrong is also a voracious reader--and a serious lover of Tolstoi, to boot. Loading his ox cart with 54 copies of War And Peace, he said, "If I can obtain 200 of such books, I can build a house that will withstand the bullets of Hun Sen's guerrillas and Ranariddh's royalists. My wife was shot in the face last spring."

While Barnes & Noble officials would not comment on the possibility of additional Cambodian locations, store manager Kleinert foresees a bright future in the country.

"Everything about Cambodian bookselling has offered me an incredibly fresh challenge. It's wonderful to enter a market where your customer base has such a diversity of needs," Kleinert said.

"The future holds bright promise. For Barnes & Noble in Cambodia, this truly is Year Zero."
---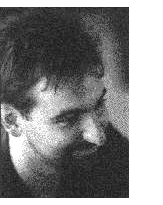 go to top of this page

e-mail me your comments